International Women's Day on 8 March
This is a day to celebrate the social, economic, and political achievements of women, reflect on progress and demand gender equality. For over a hundred years, International Women's Day has put the spotlight onto issues affecting women all over the world. Today, International Women's Day belongs to everyone who believes that women's rights are human rights. Its celebrated as a national holiday in numerous countries. It has been sponsored by the United Nations (UN) since 1975.
The History of International Women's Day
In 1908, about 15,000 women in New York went on strike because of low pay and inhuman conditions in the factories where they worked. The following year, the Socialist Party of America organized a National Women's Day, and one year after that, there was a conference in Copenhagen, Denmark, about equality and women's right to vote. In Europe, the idea grew and became International Women's Day (IWD) for the first time in 1911 and the United Nations declared 8th Marches an International Women's Day in 1975.
This year, the theme for International Women's Day is "Women in leadership: Achieving an equal future in a COVID-19 world". This time we are celebrating the tremendous efforts by women and girls around the world in shaping a more equal future and recovery from the COVID-19 pandemic and highlights the gaps that remain.
Women have proved their worth at the forefront of the battle against COVID-19, as front-line and health sector workers, as scientists, doctors and caregivers, yet they get paid 11 per cent less globally than their male counterparts. An analysis of COVID-19 task teams from 87 countries found only 3.5 per cent of them had gender parity.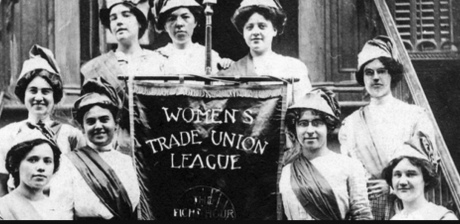 When women lead, we see positive results. Some of the most efficient and exemplary responses to the COVID-19 pandemic were led by women. And women, especially young women, are at the forefront of diverse and inclusive movements online and they are found enthusiastically working on the fields for social justice, climate change and try to bring about equality in all parts of the world. Yet, it is unfortunate that women are very less among parliamentarians worldwide.
To buy our online courses  Click Here
What colours symbolize International Women's Day?
Purple, green and white are the colors of International Women's Day. Purple signifies justice and dignity. Green symbolizes hope. White represents purity, albeit a controversial concept. The colors originated from the Women's Social and Political Union (WSPU) in the UK in 1908.
Gender Equality by 2030
International Women's Day is a time to reflect on progress made, to call for change and to celebrate acts of courage and determination by ordinary women, who have played an extraordinary role in the history of their countries and communities.
For more details :
Ensemble IAS Academy
Call Us:  98115 06926
WhatsApp: 98115 06926
Email:  [email protected]
Website: https://ensembleias.com/
Online Store: https://online.ensemble.net.in/s/store
My Apps:  https://play.google.com/store/apps/details?id=com.spayee.ensemblecourses.reader&hl=en
#international_women_day #largest_congregation #entrepreneurs #scholars #professors #artists #ambassadors #widest_range #magadh_mahila_college #speakers #current_affairs #upsc #ssc #ias #ips #railway #ibps #ssccgl #upsc_exam #civilservices #ifs #pcs #upsc_aspirants #upsc_motivation #exam #mppsc