Cloud, 5G and 'wetware' attacks — the 5 biggest cybersecurity threats of 2020
The 5 biggest cybersecurity threats of 2020 Unsplash
The era of artificial intelligence (AI) and machine learning (ML) brings with it the threat of deepfakes and 'wetware' attacks.
5G's promise of turbo speeds will also make it stealing data a speedy undertaking.
Here's a list of the five biggest cybersecurity threats that face internet users in 2020.
The digital is world in growing at a rapid pace. Everyday, the dependence on computers to manage and support day-to-day operations is increasing. At the same time, cyberattacks at becoming more powerful as well.
It doesn't matter whether you call data 'oil' or 'water', it's undeniable that data breaches and hacks are much more common than they were a year ago. The issue isn't restricted to unauthorised access either.Manipulation of data can lead to a whole new level of financial extortion.
There is an urgency among businesses to safeguard their data and people, as attackers are increasingly harnessing new technologies and techniques to launch attacks on intellectual property and critical data. said Surendra Singh, senior director and country manager for India and SAARC at Forcepoint.
Here are the five biggest cybersecurity threats that the world will face in 2020:
Expect more deepfakes and blackmail
As artificial intelligence (AI) continues to learn and grow, the realism and complexity of deepfakes is only going to grow.
While watching Jim Carrey replace Jack Nicholson in The Shining might make for entertaining content, it's not so funny when the same technology is used for something more sinister than the cinematic representation of Stephen King's novels — which is a high bar to beat."It is predicted that the media will move to the forefront in 2020 as it becomes widely adopted for both fun and malicious reasons," says Forcepoint.
For instance, deepfakes can be used to impersonate high- level targets in order to carry out scams where employees are tricked into transferring money into fraudulent accounts. Another way they can be misused is by creating realistic videos of people in compromising situations to blackmail them.
Forcepoint notes that the deepfakes can also be used to manipulate political candidates. "In the arena of politics, we expect deepfakes to be leveraged as a tool to discredit candidates and push inaccurate political messages to voters via social media," it says.
Wetware — artificial intelligence and machine learning give birth to a new threat
Artificial intelligence (AI) and machine learning (ML) make human processes more efficient. It's how Google Search can predict what you're looking for and how Facebook knows just which products to advertise for your particular interests.
It's also how hackers can now carry about 'wetware' attacks — automated content is generated to target a particular set of victims rather than individuals.
Sophos Labs notes that this is the first generation of offensive ML tools and is expected to get more sophisticated in the coming year.
"Automated 419 scams, phishing, vhishing, and perhaps even deepfake-enabled video attacks against human elements of systems seem likely, and the inherently adversarial method by which they are trained suggests that automated systems will be of limited effectiveness in stopping them," it says.
Two-factor authentication and one-time passwords won't be enough to keep you safe
More people access the internet using smartphones than they do using computers. That's why cybercriminals are growing the variety and variability of the types of attacks that can be used to target smartphone owners, according to Sophos Labs 2020 Threat Report.
The irony is that most people smartphones to secure their most sensitive data. Ideally, two-factor authentication and one-time passwords would be enough to thwart off any hack attempts — but that isn't the case. A number of 'SIM hacking' cases in 2019 show that hackers can now target the weak link between users and their phones.
In addition, dirty tricks like malware, fleecewear, bank- credential stealers and hidden adware will continue to get more complex in 2020, according to Sophos Labs.
5G will make stealing data faster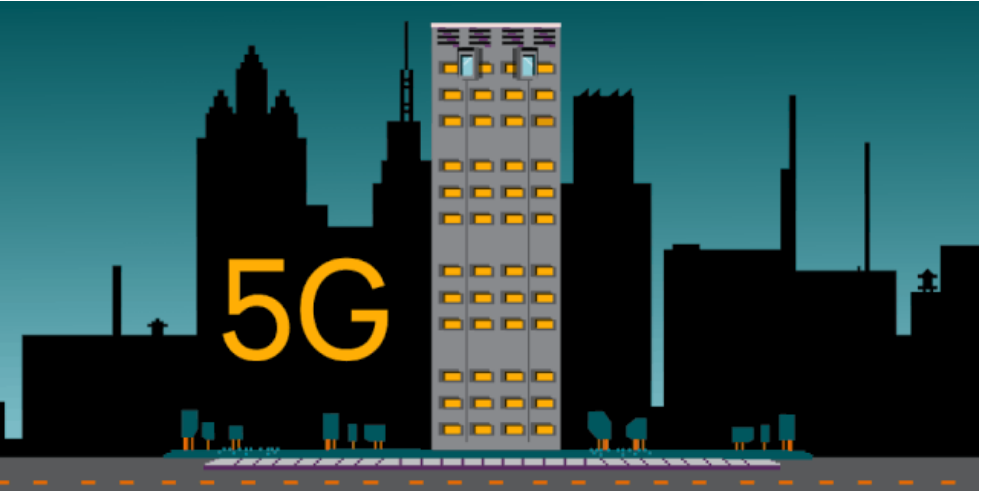 While 5G promises considerable improvement over 4G networks, it's not all rainbows and sunshine. Data transfer at ten times speed means that a person can download a whole high-definition movie within minutes. It also means they can transfer gigabytes of data within the same time frame.
"While this appears to be a promising service for organisations, the more reliable connectivity and lower latency of 5G will also work in favour of determined employees wishing to transfer swathes of corporate data," says Forcepoint.
Not only do organisation need to implement better methods to protect data but they also need cybersecurity measures to detect data thefts in a timely manner.
Just because you're cloud smart, doesn't mean you're not cloud dumb
Businesses are getting cosier with the cloud. As more data pours in, it makes sense to use a public cloud server rather than set up servers in-house. But just because they're moving to a 'cloud smart' agenda doesn't mean that they aren't being 'cloud dumb'.
According to Forcepoint, public cloud systems are going to be the new bullseye for attackers worldwide in 2020. "We expect to see more breaches both from external and internal parties as Cloud applications become more ubiquitous," it says. While cloud service vendors are obligated to protect the infrastructure and make sure that data keeps flowing smoothly, they're not actually responsible for data security. That liability lies with the enterprise — something that most businesses don't seem to realise.
"From the cloud layer all the way down to the home network, IT security leaders will need to reassess their cyber risk and protection strategy in 2020," says Nilesh Jain, vice president for Southeast Asia and India at Trend Micro.
Source: Businessinsider | Giphy
For more details : Ensemble IAS Academy Call Us : +91 98115 06926, +91 7042036287
Email: [email protected] Visit us:-  https://ensembleias.com/
#cybersecurity_threats #cloud dumb #5g #4g #corporate_data #authentication #artificial-intelligence #damaged #blog #current_affairs #daily_updates #free #editorial #geographyoptional #upsc2020 #ias #k_siddharthasir #ensembleiasacademy