Konigsberg Cathedral and the Pregolya River are seen in this nighttime shot in Kaliningrad. The Russian exclave would rather look to Europe than to the rest of Russia.
·         Once one of Russia's most prosperous regions, Kaliningrad has been hit hard by the West's sanctions against Moscow.
·         Moscow has nonetheless sought to bring some development to the territory with infrastructure projects such as the Arena Baltika stadium.
·         Many in the Baltic exclave pride themselves on their more European, rather than Russian, deportment.
Sandwiched between European Union members Poland and Lithuania, Kaliningrad, Russia's westernmost outpost, has always been of great interest for many — and not just because of its military significance and motley, centuries-old history. Indeed, the territory that is now Kaliningrad has been ruled at various times by the Teutonic Order, Prussia, imperialist Germany, the Soviets and, finally, Russia. For many like me who recall the Soviet past and live just a hop, skip and a jump away, the exclave is magnetic for its proximity and the preservation of the relics of the Soviet past.
Visit our store at http://online.ensemble.net.in
Traveling through the UNESCO-protected Curonian Spit, I found myself being lulled by the memories — there was, after all, plenty of time to think: The journey is just 140 kilometers (87 miles), but with the curvy road, trees scraping the sides of the bus and the checks at the Lithuanian and Russian borders, the affair takes a whole five hours. Kaliningrad and Moscow were my first trips outside Lithuania as an adolescent in 1990, when the idle Soviet behemoth had started to shake with tremors from the Baltic republics' quest for independence.
During those trips, I just felt the unease of any inexperienced traveler; this time, however, I felt anxiety without a clear reason. "Haven't I written too many bad things about Russia and its president? But c'mon, Linas, others have done that to a far greater degree, and they're fine," I said, trying to reassure myself.
While waiting for fellow passengers outside the bus near the fence separating the Lithuanian customs checkpoint and the nearby forest, a pair of foxes jumped onto the lawn, soliciting a joke that they might be Kremlin spies — perhaps referring to a beluga that Norway caught off its coast in April, allegedly with a Russian spy harness around its neck.
"Be they Russian or Lithuanian, they are really cute," somebody said.
But really, I was struggling to fight the pervasive solemnity in the air: With Russia so near, it was clearly producing a subconscious effect, making me tighten up.
At the Russian border checkpoint, a border guard glanced back and forth between my passport and my bearded face, subjecting me to a series of seemingly all-penetrating glances. I couldn't refrain from letting out a faint smile at her. Out of apprehension, perhaps?
Once you're in Kaliningrad, "Russian" isn't quite the description that many want to hear. To many locals, the biggest compliment is being compared to Europe and Europeans, not to Russia and other Russians.
Entering Europe?
The history of Kaliningrad dates back to 1255 when an Old Prussian settlement known as Twangste was built. From 1255 to 1945 the city was German, known as Konigsberg, only becoming a Russian city at the end of World War II, when it was named after Soviet leader Mikhail Kalinin.
But once you're in Kaliningrad, "Russian" isn't quite the description that many want to hear. To many locals, as a matter of fact, the biggest compliment is being compared to Europe and Europeans, not to Russia and other Russians.
"In fact, many Kaliningradians have traveled in their lives only to the European Union, be it Poland or Lithuania, not to mainland Russia. In that sense, we are truly unique," said Ramunas, a friend who travels back and forth to Kaliningrad routinely. (Like others interviewed for this article, he requested that I use only his first name.) Ramunas settled in Palanga, a scenic Lithuanian resort on the Baltic coast, nearly 20 years ago, but he goes back to Kaliningrad every two months to visit his octogenarian mother.
To tell the truth, until 2014, when the Russian ruble collapsed because of Western sanctions, Kaliningrad ians lived lives envied by many other Russians thanks in part to the exclave's status as a free economic zone, tax exemptions and other novel approaches to business. The average salary had climbed to over $2,000 per month for many professionals, while prices for staples were stable and affordable for both white- and blue-collar workers. The price of gas, too, was ridiculously low — less than 50 U.S. cents for a liter. By 2014, only residents of megapolises like Moscow could boast higher wages.
But the 2014-2015 Russian financial crisis hit Russians, and Kaliningrad ians, hard. "As a result of the crisis and the restructuring of my company, which led to many job cuts and a wage decrease, I started counting my money in 2014," Sergei, who works in senior management for the Kaliningrad affiliate of Russian telecom giant Rostelecom, told me.
Sergei is an avid supporter of Russia and its president, Vladimir Putin. "The West wants us to trip up whatever we do. The U.S. cheated us when it promised not to enlarge NATO in the 1990s. But look, the bloc's military bases are all around Russia now," he said.
Sergei said his new apartment cost him around $200,000 before 2014, but it was now worth no more than $100,000 because of the ruble's inflation. "There is always a price for who you are and what you stand for."
Looming on the other side of the street from Sergei's office on Leninsky Prospekt, Kaliningrad's main thoroughfare, was a gargantuan, lifeless, concrete monster — a would-be municipal building that was abruptly scrapped, although not before a historical castle was demolished to make way for the project.
"I don't even know why (they halted construction). This is how it is in Russia: We tend to get fascinated with glamorous, mind-blowing, costly ideas and then let them crash and burn with ease," he said.
View our Blog: https://ensembleias.com/blog/
Another good example of Russian grandeur in Kaliningrad is Arena Baltika, a state-of-the-art soccer stadium on Oktyabrsky Island that hosted four games at the 2018 FIFA World Cup. The project cost was planned at around 11 billion rubles ($171 million) but ended up costing much more than that. Now, the 35,000-seat stadium sits mostly empty whenever an event is in town.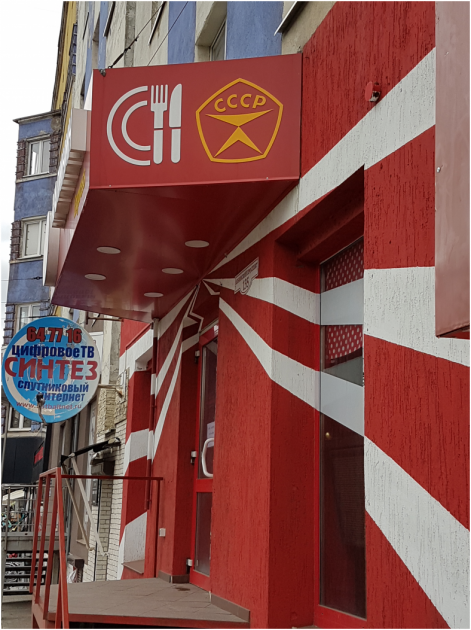 Today, a sizable part of Kaliningrad, from the Yuzhny railway station, where bored military-clad guards stop commuters and X-ray their belongings, to the bridge overlooking the landmark Konigsberg Cathedral (Immanuel Kant, the great German philosopher, is buried there) is dotted with obsolete, worn-down Soviet-era edifices. Some of them, like a red and white-striped café on Leninsky Prospekt, still bears the Soviet-era symbol of quality.
Over the years, the Soviets attempted to completely rebuild the city, obliterating everything they deemed to be a remnant of German imperialism. They failed, however, to get rid of the past, meaning German heritage still pervades the city. Among the must-see sights are not only the Immanuel Kant Museum on Kneiphof island, but also the Regional Museum of History and Arts, which includes parts of Konigsberg Castle's Prussia Museum of local archaeological findings, and the Kaliningrad Amber Museum, which is situated in the Dohna Tower near Rossgarten Gate. The city is also home to the Kaliningrad State Art Gallery, while the Museum of the World Ocean is located on the former research vessel Vityaz on the shore of the Pregolya River.
Kalinin's statue at the Yuzhny railway station in the south of the city, along with the nearby bust for Vladimir Lenin, were strangely unadorned with wreaths of any kind. On the windy day I visited, I was the only one keenly interested in them. The greenish patina on Kalinin's military cloak gave clear evidence that he had long been forgotten.
I even dared to check my conclusion with an elderly street sweeper near the monument. "Why should one care about the monument? Do other European nations worship their deceased? People nowadays do not like living glancing over their shoulders at the past," he said, turning down to sweep harder.
Here at the foot of the Lenin monument, I remembered my first trip to Moscow in 1990, when the line to enter Lenin's Mausoleum stretched a few hundred meters. In recent years, officials have closed the sanctuary a number of times for upkeep on Lenin's body, meaning the lines have been thinner each time the mausoleum has reopened, to the degree that there are now calls to bury the remains in a grave. In Kaliningrad, in fact, local authorities had moved Lenin's statue from the now shinier northern part of the city to the south.
Changing Times
Kaliningrad ians clearly do not like being compared to their compatriots in mainland Russia. Furthermore, I could not quench the feeling that they vehemently wished to draw an invisible line between them and the rest of the country.
"They live their own lives there and we live our own lives here. What Moscow and Putin are really happy about us is that we do not rebel and do not hit the streets like years ago," a spry 65-year-old kiosk saleswoman told me. "I wish I could stay with my grandsons at home and live a happy pensioner's life like all normal people do, but with a pension of 15 thousand rubles ($235), I need to work in the kiosk, so I can add as much as possible to my pocket at the end of month."
Economic woes notwithstanding, life certainly is different between Kaliningrad and the rest of Russia. "We are indeed Europeans," bragged the young saleswoman at a sex shop — just one of at least 10 such shops on Leninsky Prospekt. "We love life, our city and we make love often. You will barely find a sex shop, let alone so many sex shops, on a main street anywhere in Russia."
"Although Kaliningrad is pretty European, a real Europe and its liberties can be found just over the border and certainly not in this country, Russia."
But then there are my two other acquaintances from Kaliningrad, Sergey and Mikhail, an LGBT couple who recently landed a "Karta Polaka" (Pole's card) that Warsaw issues to ethnic Poles in the former Soviet Union. The two are finishing building an apartment in Gdansk, a Polish seaport, and according to them, quite a few Kaliningrad ians with Polish roots are applying for the card.
"Although Kaliningrad is pretty European, a real Europe and its liberties can be found just over the border and certainly not in this country, Russia," Mikhail told me with visible disdain.
Kaliningrad might be separate from the rest of Russia — physically and culturally — yet there are evidently still plenty of physical and cultural barriers separating it from the rest of Europe.
Source : Stratfor worldview