India's plan for a manned space mission crosses an important milestone
Powered by Isro In a big step for India's first manned space mission – christened Gaganyaan – Isro chairman K Sivan has announced that the final four astronauts have been selected for the mission and will begin their training in Russia from the third week of this month. Additionally, Sivan has said that the design work for Gaganyaan has been completed and that Isro has made progress in the human rating of its systems, including propulsion systems and crew escape module. In fact, an unmanned test flight has been scheduled for this year.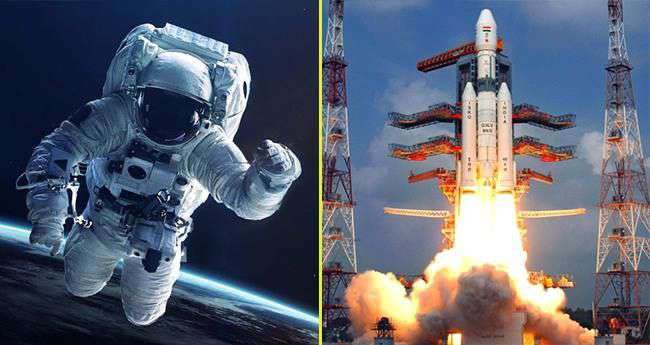 Isro is powering ahead despite its setback last year when the Chandrayaan-2 probe failed to land on Moon. Actually, the Chandrayaan-3 mission has also been cleared and is expected to launch later this year. But it is the manned space flight, scheduled for 2022, that will truly be a feather in Isro's cap. The mission will catapult India into an elite group of countries – including the US, Russia and China – that have sent astronauts to space on their own homegrown missions. In this regard, c astronauts are likely to use space suits from Russia, once again highlighting the close cooperation in space between the two countries.
There is no denying that Isro has been a standout government agency. That today Isro has achieved a high degree of proficiency in satellite launches is exemplified by its remarkable launching of more than a hundred satellites at one go a few years ago. And apart from the direct benefits accruing from these launches, space missions also provide a huge amount of technical inputs that benefit other sectors such as military and aerospace. The manned spaceflight will take this knowledge further. Here's hoping Isro will continue pushing the boundaries of Indian space science and satisfying public trust in its engineering excellence.
Source: Times of India|Editorial
For more details : Ensemble IAS Academy Call Us : +91 98115 06926, +91 7042036287
Email: [email protected] Visit us:-  https://ensembleias.com/
#isro #india #chandrayaan3 #space_science #satellites #gaganyaan #blog #current_affairs #daily_updates #free #editorial #geographyoptional #upsc2020 #ias #k_siddharthasir #ensembleiasacademy